Rewarding Homework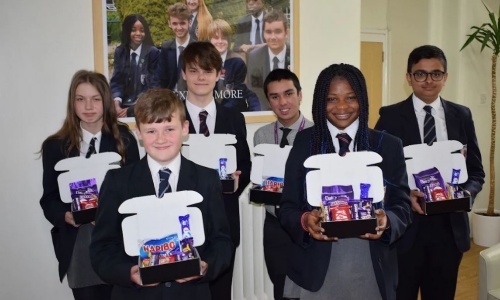 Congratulations to the lucky winners of our homework hampers!
Last term we introduced the 'Homework Hamper'. This is where students are nominated by their teachers for regularly submitting good quality homework, or for showing an improvement with their homework. At the end of the term a draw took place from all the nominated students, giving us our winner for each year group. All of the pupils nominated are being rewarded with positive points being added to their profiles, which parents and carers can see in My Child At School (MCAS).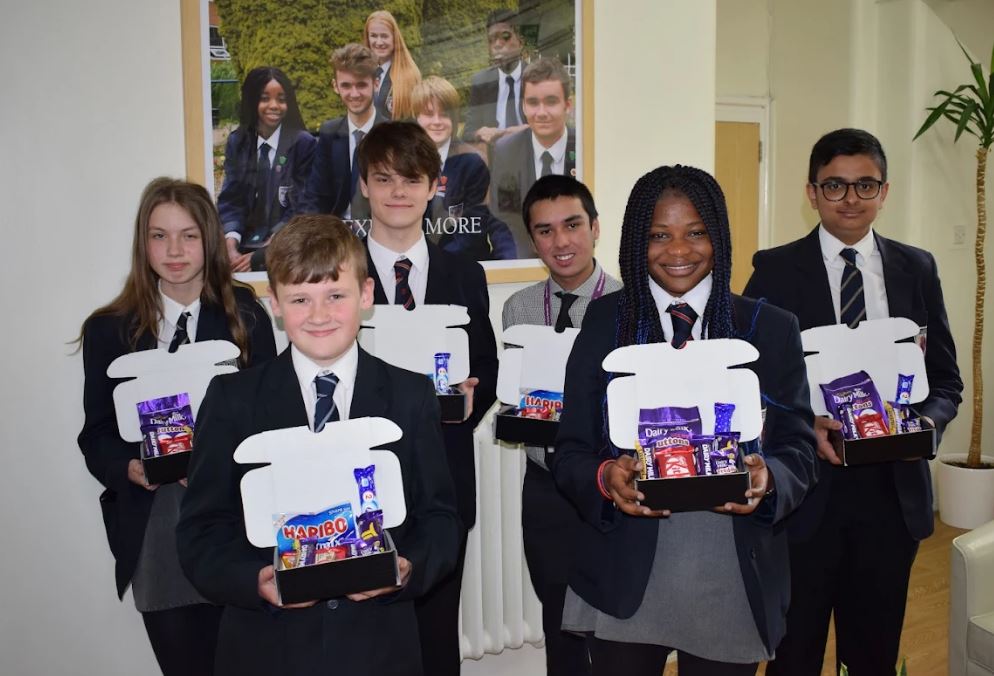 The lucky winners of our homework hampers are pictured above. Well done to all students who are regularly completing their homework. We know that regular completion of homework really does have a positive impact on a child's learning and progress. We look forward to announcing the lucky winners of this term's homework hampers at the end of term.